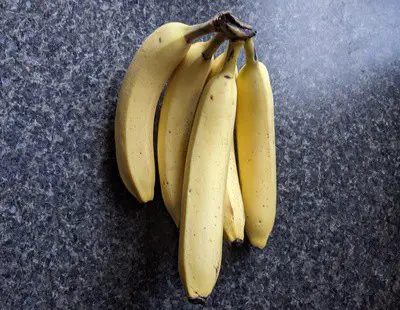 I took what I believed to be five average size bananas. They weren't the overly large ones you sometimes find at the store. Only one banana was larger than the other four.
5 average size bananas can weigh between 1.8 to 2 lbs, 30 – 32 ounces and 870 – 890 grams.
This answer is based on the actual bananas that I weighed. Which the exact measurements were as follows:
I used a food scale and the bananas were still attached to each other and were not peeled. View the pictures below to see the different measurement readings.